Rapid Prototyping and Rapid tooling
Toolmakers, prototype builders, product developers:
We are all of these. And yet, we offer you more than merely the sum total of these activities. We're a consulting partner who can mold to your needs.
The employees of iMed Co., Ltd. are ready to discuss ideas at a very early stage of any project. Simulations and the meaningful application of current 3D-printing technologies, rapid aluminum tooling or vacuum casting expand early opportunities to evaluate and optimize solutions before further costs are incurred.
Prototypes and small-batch tools are only created when the time is right, allowing further tests and evaluation scenarios. Your project will be supervised by experienced project managers who will support you with all further investment decisions once large-batch production starts.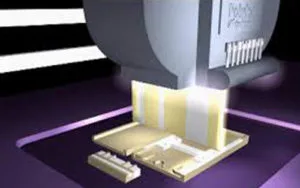 Finishing
Outstanding products with perfect surface finishes
Painting/finishing, metal coating, imprinting, hot stamping: The correct surface treatment makes a product finer, lower in maintenance, more resistant, and trendier.
For medical devices that have to withstand impacts and aggressive cleaning agents daily, the surface is not just a design aspect but an essential part of the product. Additional functional surface treatments are zinc-flaming, galvanizing, circuit painting, metallization or coating for electromagnetic compatibility (EMC) of the components.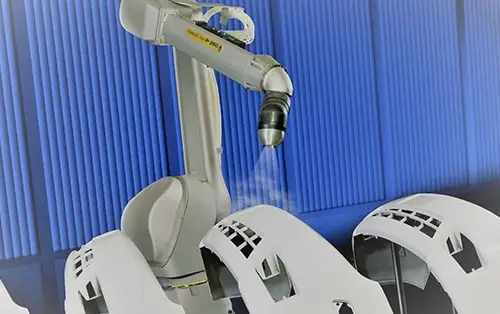 Moldmaking
Designing molds – mastering molds
Mold making is something quite special at iMed. Our experts design and produce tools for the most complex product geometries.
The iMed project management ensures that the molds are
realized and optimized according to German quality
standards, and at the best conditions.
Optimized service and maintenance
We guarantee you optimized service and maintenance of your molds throughout the entire production process in
order to keep downtimes to a minimum and assure long service life. That's why after every production run we inspect and maintain the tooling, and then properly store it.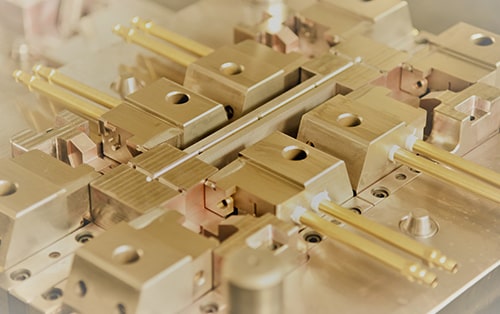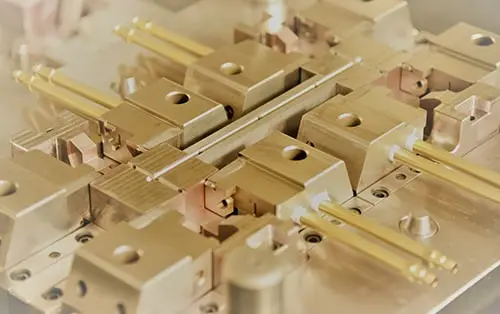 High performance plastic molding
So that at high temperatures the plastic part does not melt.
High-performance plastics are today used in the fields of classical materials such as metal, glass or ceramics, because the application temperatures, whether short-term or permanent, have been significantly increased. Together with an economical production we can bring our customer capable end product.
PA 66 / 6T, PPSU (Radel), PSU (Udel), PEI (Ultem), and PEEK are among the most advanced high-performance materials. The integration of aromatic and other mesomeric structures in the polymeric structure reduce aging even at over 250 ° C and allow short-term temperatures above 300 ° C, without the plastic flowing. Our molded parts made from these materials find application in a wide range of medical technology, the food industry, the electrical and electronics industry, and aerospace.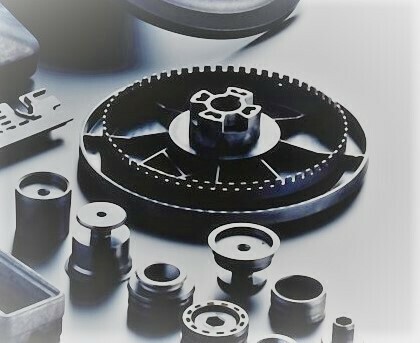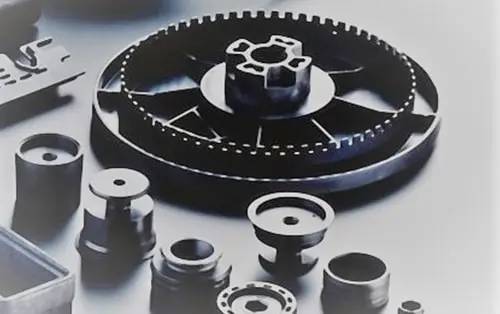 Diecasting
Die casting technology – Perfection down to the last detail
We have die casting machines up to 280 t. With modern production methods and management system, we recognize and record optimal production parameters to ensure the stability of production quality. Precision and functionality are achieved through the use of specially developed means of production and the use of high quality raw materials.
Furthermore, die casting molds play a crucial role in the quality of die-cast products. Our own mold making department has advanced production technology and efficient team to design and manufacture die casting molds. The coordination of mold making and die casting production not only protects the stability of the quality, it also greatly improves the production efficiency, thereby reducing the cost.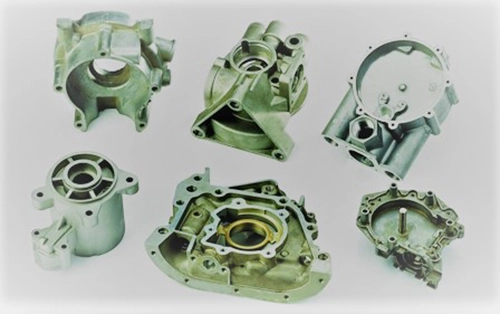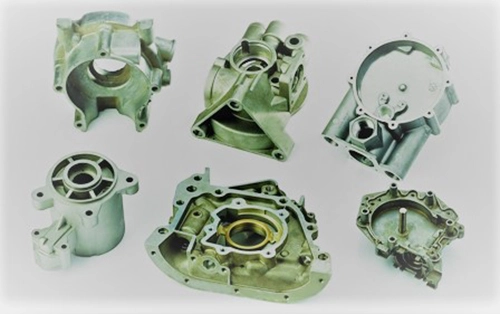 Cleanroom injection molding
Medical devices and medical equipment are subject to the approval of federal authorities prior to production and distribution, and in most cases it is required that products submitted for approval are manufactured, assembled and packed in a clean room facility.
Our planned clean room facilities meet ISO 14644-1 CLASS ISO 8 (Equivalent to FED STD 209E – Class 100,000) where we produce small size products. Our clean room service includes assembly, final processing such as inserts insertion and packaging.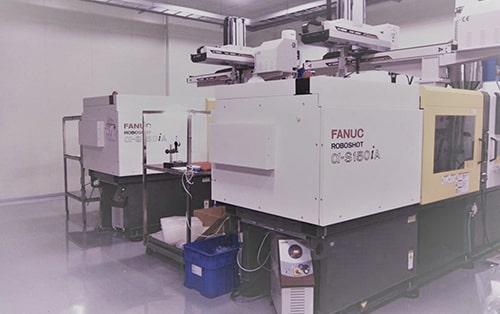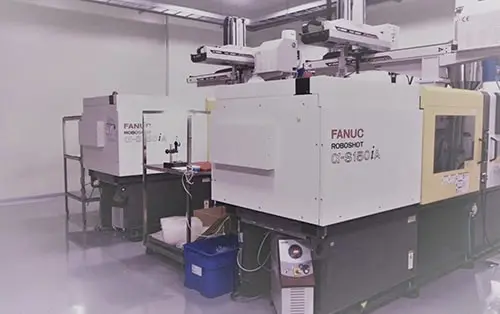 Structural foam
Molded parts without torsion and sink
Constructive innovation needs capable production concepts. New product can be developed, when the possibilities of the manufacturing process give this. Molded parts with different wall thicknesses, material accumulation and strong ribbing or a large-sized part makes insurmountable problems to the injection molding, mostly because of differences in the shrinkage behavior of the individual construction details.
With structural foam technology, we produce parts thickwalled, inherently stable and torsion-free molded parts up
to 40 kg with complex geometries. Subsequent burring or copy-milling is not required.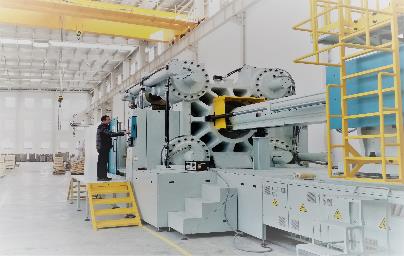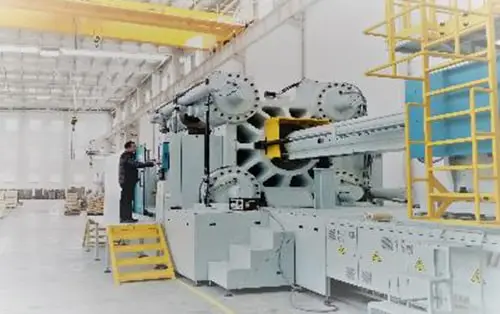 Machining
Machining on requirement and functionality of your components
We offer from simple milling to high complex machining geometries.
Our machine park consists of 3 to 5 axis CNC machines with integrated monitoring system for overload and wear on tool. Through a variety of modern turning, milling and special machines and tools, we can always react flexibly to customer requests. This is also due to our own equipment design, as well as the internal tool construction, which enables us to produce the machining tool in shortest time. Additional quality-assurance measures, such as air sensors on the machines, enable high-precise machining under tightest tolerance.